Case Study: Premier Trailer Leasing – Campaign 2
INCREASING BRAND AWARENESS
Integrated campaign informs audience about capabilities and flexibility
CLIENT: Premier Trailer Leasing is a full-service provider of rental and lease trailers to the shipping and trucking community.
CHALLENGE: To continue the company's growth, Premier needed to become known as a better national alternative than its larger competitor while offering more robust products/services than smaller competitors. To accomplish this, we highlighted the fact that Premier offers the latest equipment with product features and technology that equal or exceed those of its larger competitor – all while continuing to push the message about being more flexible to do business with.

The goal was to continue gaining ground on Premier's larger competitor and position them as a new national leader in the industry.
SOLUTION: An integrated campaign was developed including email, social media, content marketing, PPC advertising and full-page print ads in an industry publication. Additionally, the Premier logo was modernized to better compete with the brand image of the competition.

To add humor and highlight Premier's advanced technology, we anthropomorphized the trailer and the technology as characters having a clever texting conversation. This gave us the opportunity to get the benefit points across in a memorable way. The clean look of the ad layouts combined with the new bold logo helped portray a stronger more contemporary brand image to inspire confidence in the target audience that Premier is a leader in the industry – and is a superior alternative to the competition.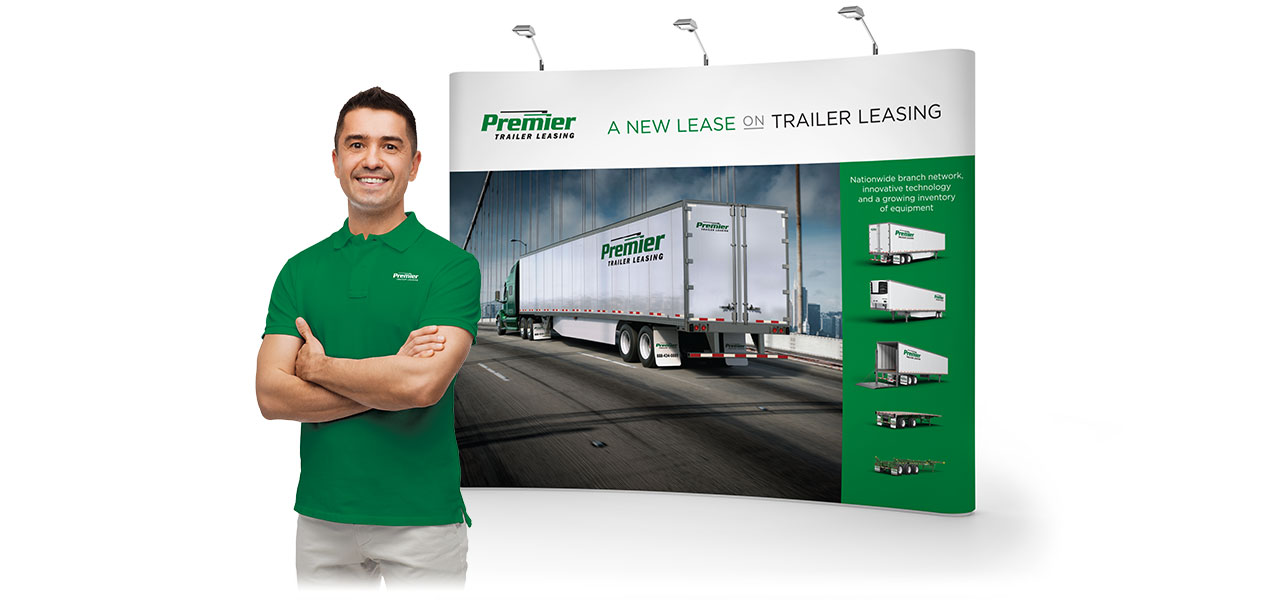 RESULTS:
By every analysis, the campaign exceeded all objectives: Sales staff reported that callers mentioned seeing the Premier ads and that there was more awareness about Premier's technology offerings. As a result, there was a lower bar to selling to these prospects. Direct traffic to the website increased by 29%; click-through rates increased by 98% vs previous campaign; revenue from GPS trailer tracking fees increased by 26%; and overall revenue increased by 15% year over year.
AWARDS FOR PREMIER CAMPAIGNS:
International Association of Business Communicators, Dallas – Quill Award
International Association of Business Communicators, Southern Region – Silver Quill Award
American Marketing Association (AMA) Houston Chapter – Crystal Award