Because some members of the CS Creative team work onsite for our clients, we make sure to get together occasionally so we can stay connected. We always end up laughing and having a great time.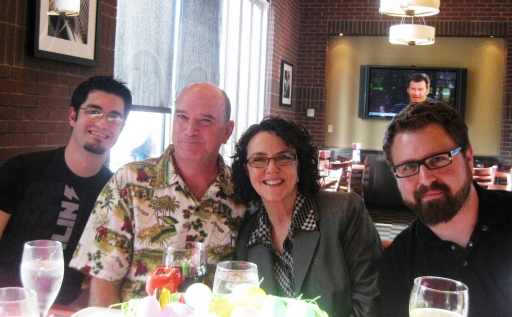 Jonathan (left) and Chase (right) are our newest employees, working as User Interface Designers onsite at TI. Dan and Cindy (middle) are happy to be catching up with all the employees.
Because the happy hour was held right before Easter, we had two holiday-themed activities. One was an egg decorating contest; our waitress chose the winner (so that judging wouldn't be biased). The other was a guessing contest, where entrants had to guess the number of Reese's peanut butter eggs in a huge Easter egg; the person closest to the actual number won the candy-filled egg!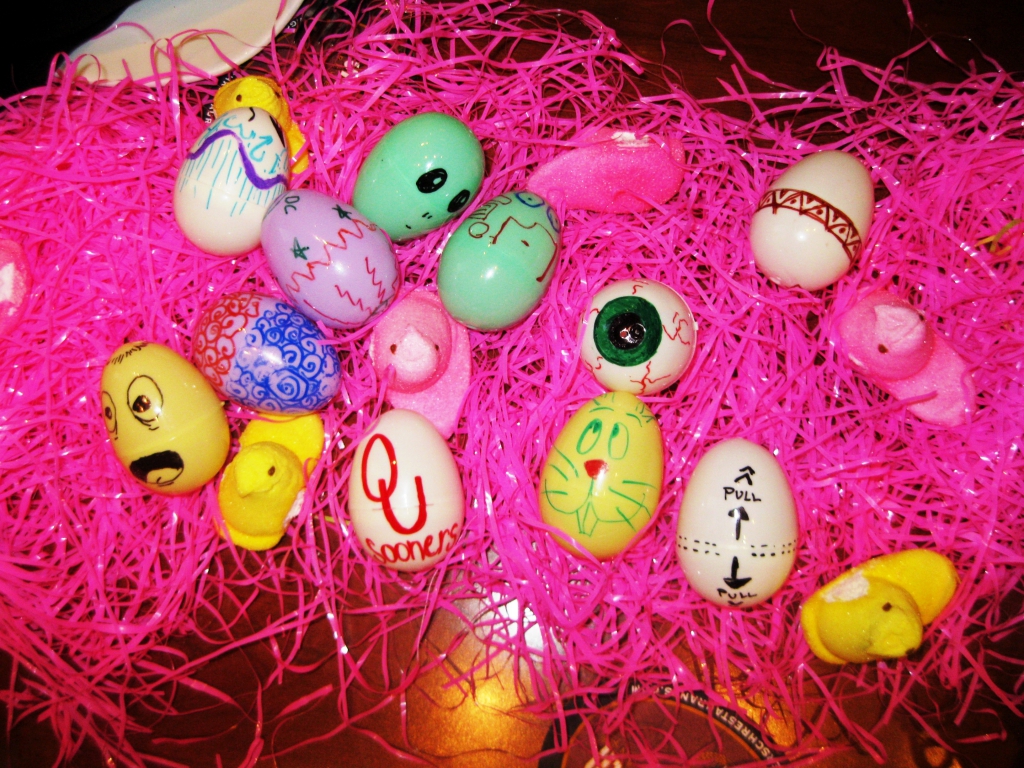 Our egg-cellent assortment of entries for the decorating contest. Which two eggs do you think were chosen as the winners?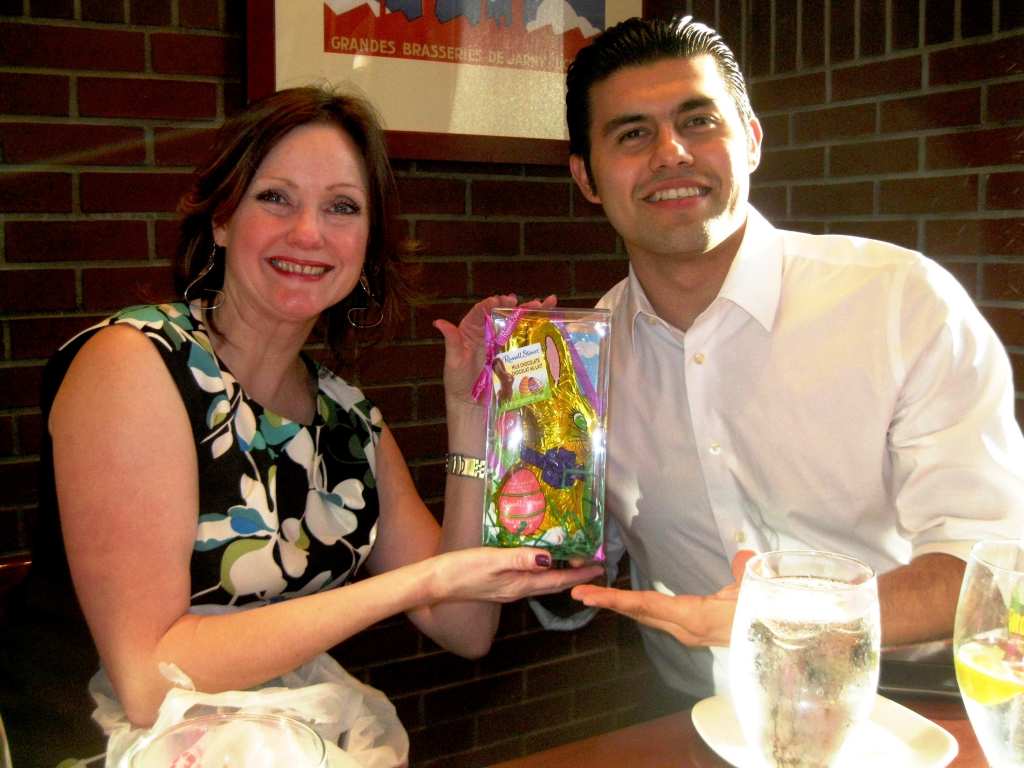 Tanya presents Jorge the intern with one of the prizes. He tied with Cindy for best design in the egg decorating contest, and he also guessed closest on the number of Reese's. Winning!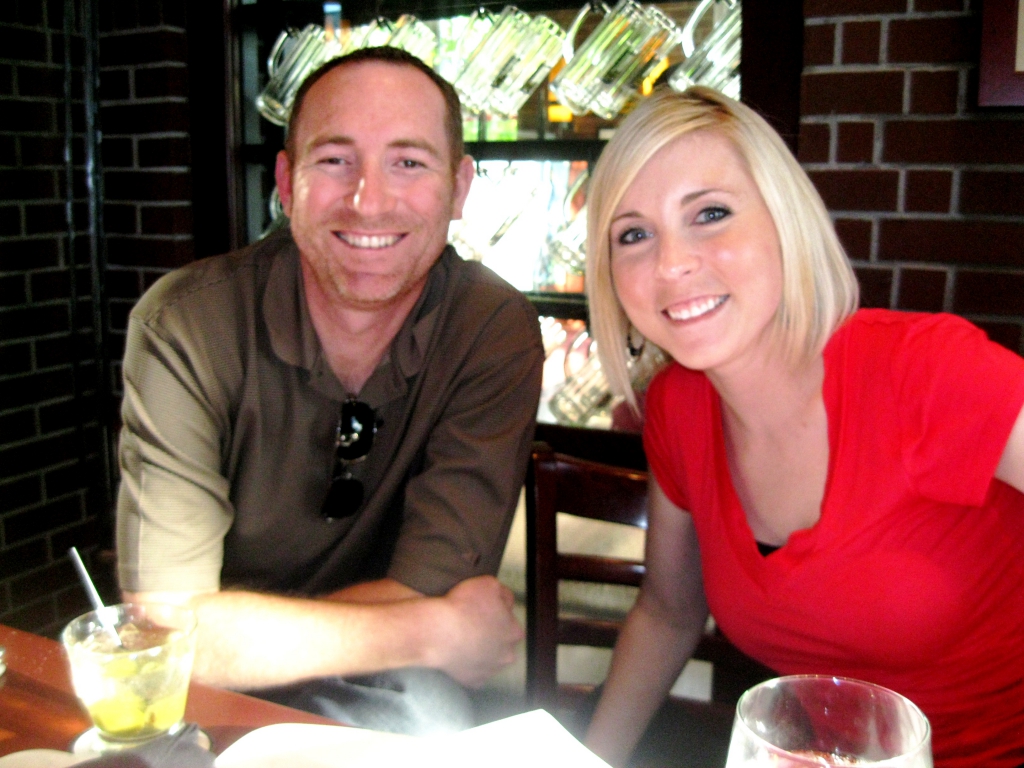 Ted and Koree, smiling for the camera.
As usual, a great time was had by all. To see all of the pictures from our happy hour, visit our Facebook page.