In our last post we shared a little about the foundational work done to create a new brand for Texas Instrument's medical business unit. The research showed the value and equity in the parent company's reputation and expertise, so it was important to tie back to TI. And it was important to create a name that speaks to their expanding product applications and audiences.
The chosen name was TI HealthTech, and divisions were identified as Fitness, Health and Imaging. We also created a tagline: Engineering Components for Life. A message map was written as a guideline for the TI HealthTech team when speaking internally, to customers and to prospects.
Now came the part where we were able to bring the brand to life visually! Following are examples of some of the materials we designed. TI HealthTech and each division was assigned a color palette, an icon and a lifestyle mosaic image created from hundreds of images of the TI products and applications. This concept drives home their brand vision – providing technologies that help clients create innovative products to transform healthcare worldwide. Clients and prospects can immediately see how TI HealthTech will benefit them and their customers.
Product guidebook covers:
Additional marketing pieces included web page headers…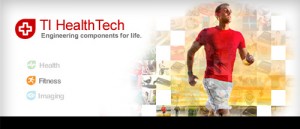 …online banner ads…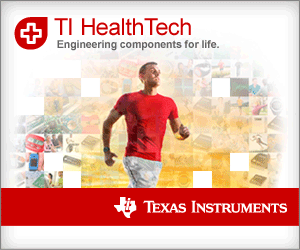 …an eNewsletter header…
…and other marketing materials.
The new brand was to be revealed at the industry's largest exhibit, the Consumer Electronics Show (CES). Come back next week to read about how the launch was received and hear about the results TI HealthTech achieved as a result of the new branding and marketing materials.
What do you think? We'd love your feedback! If you missed our first post describing the initial stages of preparing for this project, click here. And be sure to check back next week for the final post in the series that details the results following the rebranding.
UPDATE: If you missed the conclusion post in this series, please click here to find out the process by which we analyzed the medical business unit's greatest marketing need and then gathered all the stakeholders together to develop an understanding of what a new brand might look like.